Published in Sunday Express 24/06/18
Proudly The First Company In Lesotho
The difficult process of registering local (.ls) domains in Lesotho is something we don't only feel hinders the advancement of technological products but also mars economic development in the area of science and technology. It's something we feel passionate about for the simple reason that allowing people to easily register local domains means more people can try more stuff online easily. Imagine therefore our delight configuring a stable system that gives a permanent solution! It's now possible people, Zeecom is proud to be the first company in Lesotho and currently still the only one that manages a fully automated system to register (.ls) domains including 2nd level (.ls) domains e.g. (.co.ls), (.net.ls) (.org.ls), (.ac.ls)…
Registration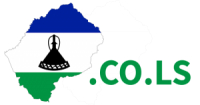 At www.zeecom.co.ls we have now integrated a system that will allow you to register a domain instantly, pay for it and have it begin propagation right away. Above that, the system will allow you to add a set of nameservers to which you can delegate your domain, e.g. your hosting provider if any other than Zeecom. You no longer have to worry that the registrar's offices are closing at 5pm since registration can be done 24/7 and provisioned instantly. You can register as many domains as you want without providing same details each time you register, if the domain belongs to a client or company you acting on behalf, you can enter their details and the domain will be registered with their details.
Transfers

The best thing is that even if you already own a (.ls) domain the system will allow you to transfer it to zeecom.co.ls and begin managing it in your client area right away. This you can do on your own 24/7 or with the help of our technicians. All this you can do by obtaining an EPP code from your current registrar and providing it in the transfer form here
Management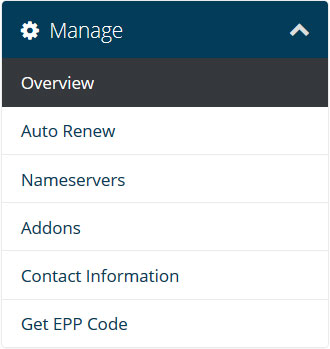 All the domains you have registered or transferred will be available to manage under your client zone right away. Each detail can be edited anytime, contacts, nameservers, renewals, whois information, and all other details can be managed and edited seamlessly in your client zone. You will also receive detailed and timely communication about expiry, renewals, invoices in your primary email and the same available for later download or view in your client portal.
Payments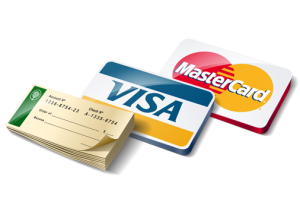 This system is focused entirely on making customers job easy, this is an area that we cannot ignore. All payment options available in Lesotho are accepted. Credit/Debit cards, Mpesa, Ecocash, EFT, and cash can be used. Additionally if you often register and would not want to have trouble doing so you can add credit into your client account so you can easily use it when time comes. One would easily think such convenience must come with a big price but fortunately (.ls) domains cost only M220.00 which is also the cheapest in the country.
Reliability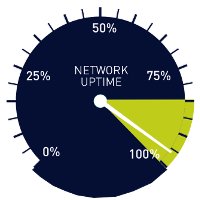 As we have already said in the past, this service is here to make your job as easy as possible. "We were accredited as registrars in Mid-Year 2017 and we launched this system in September 2017 but at the time the Government had not yet opened access for registrars to their server, so we could not test and make sure every part of our system is fully operational, but in a way it gave us enough time to stabilize it and improve it." Says the technical manager at Zeecom, Khombelwayo Mlotshwa. "In January when we gained access to the root server our system flowed like a hot knife through butter, and ever since then we have registered more than 120 domains remotely. We can assure now that the system is 100% reliable and here to stay, besides we still have the manual process as backup should anything fail to provision and our technicians are on stand-by to make sure you still get an instant registration" says Khombelwayo.
Additional Services    
Automated (.ls) domain registrations are just a tip of an iceberg for Zeecom, we have also integrated more than 200 other TLDs (Top Level Domains) that can be registered in the same system including other African ccTLDs (Country Code Top Level Domains) like South African

(.za) Other Generic TLDs like .club, .family, .co, .cc, .attorney, .me, .fm, .accountants, .church, .design and many many more.
Zeecom has also managed to provision hosting instantly upon payment of an automatically generated invoice. This means that you can begin hosting your website, system, emails or apps instantly without having to come to Zeecom to fill boring paperwork. Zeecom is also the first company in Lesotho to automate this process. Additionally Zeecom offers support to their hosting clients 24/7 and has integrated chat to their website to help clients instantly or via tickets when they have problems. You can go ahead and chat to their consultants at the bottom right corner of your screen right now.
Conclusion    
There is every reason to qualify Zeecom as The Best Web Hosting Company in Lesotho. We know of no other feature or service that is offered by any other web-hosting company in Lesotho that out performs Zeecom. We are proud of the work done by this team, above all that it is 100% Basotho Youth Owned and seeks after customer satisfaction, precision and delivery. Go ahead and view their services at www.zeecom.co.ls
.ls Domain Registration

R220.00 Annually
Nameserver Management
Accurate Automated Systems
Instant Activation
Client Portal with billing features
Entry Level Hosting Plan

R240.00 Annually
300MB SSD Storage
5 Mail Boxes
99.9% Uptime Guarantee
Website Builder With Templates
Premium Single Page Website

R3500.00 Once Off
Can manage on your own
Responsive To Tablets & Phones
Plugins Compatible
Blog & Social Media Integration